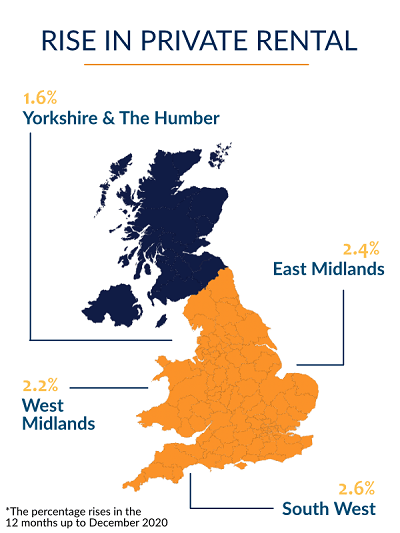 Is now a good time to invest?
Now seems like a good time to invest in UK property. Demand is at an all-time high as potential buyers flood the market to purchase both residential and non-residential investments.
The housing market has stayed quite stable throughout the numerous lockdowns, with the help from governmental schemes such as Stamp Duty Land Tax (SDLT) holiday. Whilst MPs have been discussing the potential to extend the stamp duty holiday, the deadline is still currently the 31st March.
The initial lockdown in March 2020 also briefly closed the property market, which created a backlog of pent-up demand.
But the stamp duty holiday, and the brief stop in transactions are not the only reasons for increased interest in the housing market right now. The 1st April is also a key and looming date for property investors, as a 2% surcharge will be placed on purchases by overseas buyers from this date.
All of these aspects have led to a surge in house price value in the past 12 months. However, it seems that prices are starting to dip as people look to sell quickly before April so that they can in turn, purchase their next property without paying Stamp Duty. There is also the possibility that those BTL sales happening after April will incur increased Capital Gains Tax charges – another thing that looks like it may change in the Spring budget.
Whilst mainstream finance has been overloaded with applications, causing increasing delays, alternative finance is becoming a property transaction catalyst. Banks and other mainstream finance options are now seemingly taking between 8-10 weeks even for the most straightforward of transactions. Property investors cannot afford this extended period. Alternative finance can provide you with access to fast funds in as little of 3 days.
Source: https://www.express.co.uk/life-style/property/1384948/property-UK-house-sales-sellers-transaction-time-stamp-duty-holiday-SDLT-renovations
What is a bridging loan?
Due to the current market, bridging loans have become a popular form of alternative finance for property investors, but what are they?
A bridging loan is a short-term loan that is used to 'bridge' the gap between payments. They allow the borrower to plan a quick turnaround on a renovation project, to purchase a property at auction, or bridge the payment gap between the sale and completion dates in a chain.
Critically in the current market however, bridging loans enable a buyer to complete on their property, and then seek traditional finance solutions afterwards. This allows them to deal with the delays currently being seen from the mainstream finance providers, such as high street banks.
You can learn more about bridging loans through accessing our Bridging Loan Hub.
What do I need to consider before investing in property?
There are several things you need to consider before investing in property. Ensuring you are fully prepared to purchase is fundamental. It will also help minimise the risk of your property deal falling through.
1) Funds
Residential investments can be difficult to finance, having such tight deadlines, particularly those purchased at auction. Residential bridging loans can provide you with the time and funds you require meet fast-approaching deadlines, but they should be organised in advance where possible.
If you're looking for more information about bridging finance, you can download our 'What is a bridging loan?' PDF.
2) Time
Every property investment takes time. It's important to plan how much you can dedicate to each purchase and its requirements. Refurbishment and conversion projects may take additional time to oversee and manage the works. However, renovation does offer a quick way to increase value, allowing you to resell the property for a higher price.
It seems that BTL & HMO properties could be great investments in the current climate, but do ensure that landlord certifications are completed prior to completion and that the properties meets regulations. If they need to be altered to ensure they meet this criteria, a bridging loan can be a fast solution to complete the works. This helps to reduce the time between purchase and when the property is fit for tenants.
Download our guide for refurbishment products for more information.
3) Risk
Like any investment, there is risk involved. Finding the right lender will help minimise risk related to losing initial payments such as deposits. Unlike many lenders, we underwrite from day one, to ensure that all areas are covered. If an issue arises, we have plenty of time to face them head on.
We also give our brokers and borrowers rates up front and when we say yes, we mean it. There are no early exit charges and early redemption fees with our service. You can therefore apply for a longer term than needed, if you're worried that your exit strategy may be delayed.
You can find out how much you can borrow using our bridging loan calculator.
4) Exit
An exit strategy is the way you intend to pay back the bridging loan at the end of your term. This will be outlined at the beginning of the bridging loan process. There are many options available for property investors and will depend on each individuals circumstances.
A traditional long-term finance solution is commonly used. In this scenario, the bridging loan 'bridges' the gap between purchasing your investment and confirming your mortgage. You therefore arrange your bridging loan term to cover the period in which your mortgage is being arranged.
Other strategies include:
Waiting for a current property sale to complete
Refurbishing and selling a property
Renting out the property and mortgaging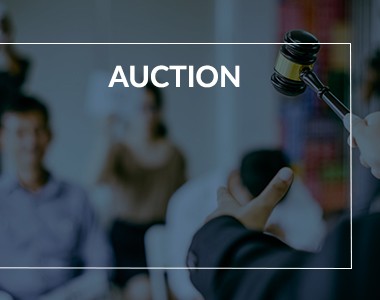 How do I know what bridging loan product is best for me?
The demand for alternative finance is growing, as traditional lenders continue to tighten and restrict their criteria. As bridging lenders, we want to ensure that brokers and borrowers are aware of the alternative finance options they have available and be fully educated in what products will work best for them and their property portfolio.
If you're looking to gain further knowledge about how you can utilise our bridging finance products, download some of our educational content, or contact us today. You'll find all of our educational content on our news page, and you can call us on 020 7060 1234.